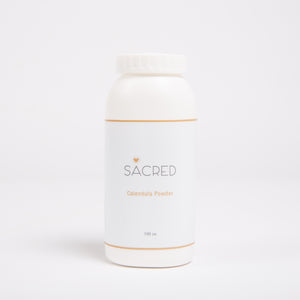 A soothing organic arrowroot and calendula powder to keep skin dry and to soothe red, rashy skin. This is an excellent alternative to talcum powder. Excellent for babies in nappies!
Organic Arrowroot, Calendular Flowers, Lakshmi Mantra, Rose Quartz, Love and crafted with the Waning Disseminating Moon invoking calm.
Everything Sacred is furthered, nourished, supported and connected in Love always.