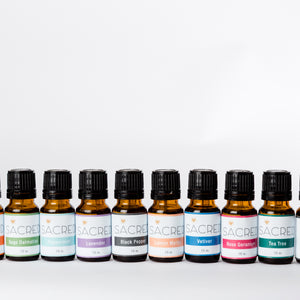 This range of organic essential oils is the perfect kit for all home care. You can support all your home and family needs with this Sacred Essential Oil Range.
Sage Dalmatian, Frankincense, Peppermint, Lavender, Black Pepper, Lemon Myrtle, Vetiver, Tea Tree, Rose Geranium and Thieves Oil.
Everything Sacred is nurtured, nourished, supported and connected in Love all ways.