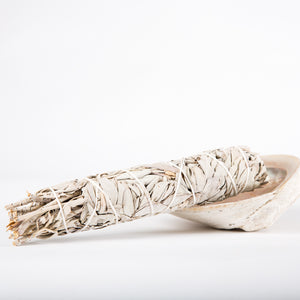 This organic White Sage Smudge stick is used to cleanse and clear your environment from negative and dense energies.  The smoke is deeply cleansing. smudging has been used by Original peoples for eons as a cleansing tool.
Blessed with Ganesha Mantra, Obsidian, Love. Crafted with the New Moon invoking new beginnings. 
Everything Sacred is nurtured, nourished, supported and connected in Love all ways.