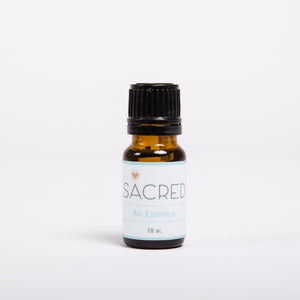 This inspiring organic essential oil blend is a combination of Spring herbs, flowers, bark and fruit. Wholeplant Connection allows a fully balanced receptivity of its Muti (sacred medicinal qualities.) This Sacred Air Essential oil blend is light, airy, clear, fresh and is inspired for Spring and breathing freely.  Sacred Air Essence inspires a lightness of being, clarity of mind and inspired breath.
A blend of Organic Lavender, Lime, Rosewood, Bergamot, Rose Geranium, Lemon Myrtle, Cedarwood Essential oils, Sarasvati Mantra, Rainbow Quartz, Love.  This Air Essence is created with the Waxing Crescent New Moon invoking inspiration.
Everything Sacred is nurtured, nourished, supported and connected through Love all ways.