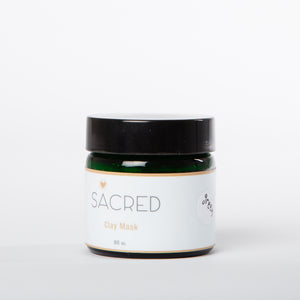 Australian organic clay will deeply cleanse, clarify, tone and enlighten tired skin.  
Organic Clay, Lakshmi Mantra, Rose Quartz, Love and crafted with the Waxing Crescent Moon invoking clarity.
White-Organic Kaolin Clay
Black-Organic Volcanic Clay
Green- Organic Spirulina and Kaolin clay
Everything Sacred is furthered, nourished, supported and connected in Love always.