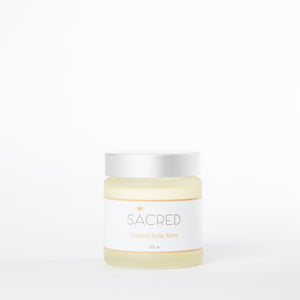 A soothing and calming organic chamomile and coconut balm for all over baby yumminess. This is a deeply calming and soothing balm keeping skin soft and nurtured.
Organic Coconut oil, German Chamomile oil, Lakshmi Mantra, Rose Quartz, Love and crafted with the Waxing Gibbous Moon invoking nurturance.
Everything Sacred is furthered, nourished, supported and connected in Love always.