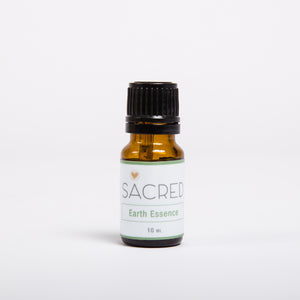 This grounding organic essential oil blend is a combination of Autumn herbs, flowers, bark and fruit.
Wholeplant Connection allows a fully balanced receptivity of its Muti (sacred medicinal qualities.) This Sacred Earth Essential oil blend is earthy, balanced, rich, nurturing and is inspired for Autumn and manifesting abundance. Sacred Earth Essence inspires a balance and grounding of body, energy to get things manifested into reality and a stable connection to Earth. 
A blend of Organic Vetiver, Lavender, Frankincense, Rosewood, Orange, Patchouli, Cedarwood Essential oils, Durga Mantra, Lapiz Lazuli, Love.  This Earth Essence is created with the Waning Disseminating Moon to invoke grounding.
Everything Sacred is nurtured, nourished, supported and connected through Love all ways.