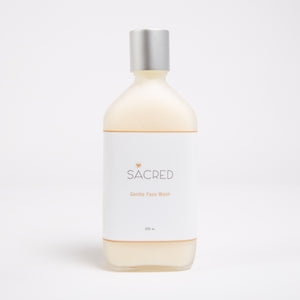 A gentle blend of organic olive, palm, coconut, lye and lavender oil gentle face wash creates a pure castile soap that removes the grime of the day and restores skin vitality. It is gentle and clarifying on the skin. This supports all skin types.
Organic Olive Oil, Palm Oil, Coconut Oil, Lye, lavender, Sarasvati Mantra, Rainbow Quartz, Love. Crafted with the Waxing Crescent New Moon invoking clarity.
Everything Sacred is nurtured, nourished, supported and connected in Love all ways.