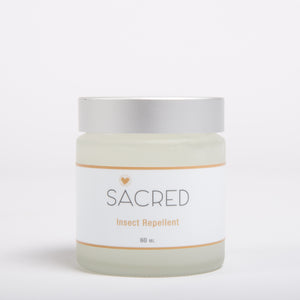 This organic essential oil and aloe vera gel protects you from midges and insects. It is soothing and refreshing while keeping insects at bay.
Organic Aloe Vera Gel, Lavender, Citronella,  Lemongrass, thyme and Peppermint Oil, Ganesha Mantra, Obsidian, Love. Crafted with the Waning Balsamic Moon invoking protection.
Everything Sacred is nurtured, nourished, supported and connected in Love all ways.