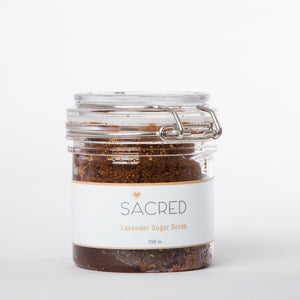 This sweet exfoliating organic lavender coconut oil sugarscrub removes dormant energy and surface cells leaving your body sweet, fresh, vital and soft.
Organic Coconut sugar, Coconut oil, Lavender Oil, Lakshmi Mantra, Amethyst, Love. Crafted with the Waning disseminating Moon invoking sovereignty.
Everything Sacred is nurtured, nourished, supported and connected in Love all ways.