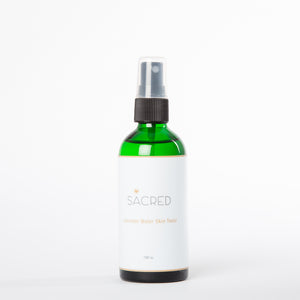 A refreshing and soothing organic mist calms frayed nerves and refreshes tired bodies. This is excellent for soothing and calming babies.
Organic Lavender Floral Water, Lavender Oil, Lakshmi Mantra, Rose Quartz, Love. Crafted with the Waxing Gibbous Moon invoking calm.
Everything Sacred is nurtured, nourished, supported and connected in Love all ways.