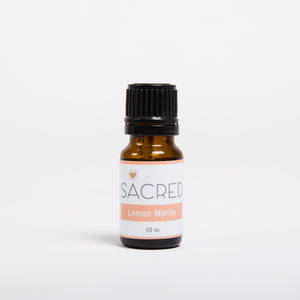 This awakening organic essential oil is uplifting, refreshing and calming. Excellent for opening the compassionate heart. Lemon Myrtle is anti- bacterial and excellent for cleaning home surfaces.
Organic Lemon Myrtle Oil, Sarasvati Mantra, Citrine, Love. Crafted with the Waxing Crescent New Moon invoking clarity.
Everything Sacred is nurtured, nourished, supported and connected in Love all ways.