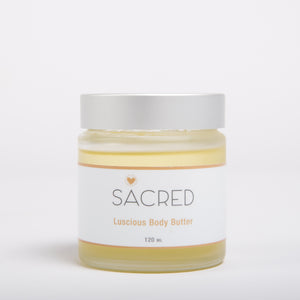 This delicious organic coconut oil and Rose Geranium bodybutter deeply nurtures and nourishes your skin, leaving it soft and glowing and smelling delicious. 
Organic Coconut Oil, Coconut Butter, Rose Geranium oil, Ylang-Ylang oil, Lakshmi Mantra, Rose Quartz, Love. Crafted with the Waning Disseminating Moon invoking nourishment. 
Everything Sacred is nurtured, nourished, supported and connected in Love all ways.