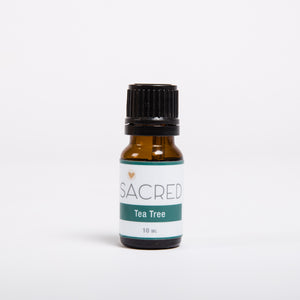 This Australian native organic essential oil is anti-bacterial, effective against fungal infections and is great for healing and clearing infected areas. This is also a great support for cleaning surfaces in your home.
Organic Tea Tree Oil, Ganesha Mantra, Obsidian, Love and crafted with the Waning Disseminating Moon invoking clarity.
Everything Sacred is nurtured, nourished, supported and connected in Love always.