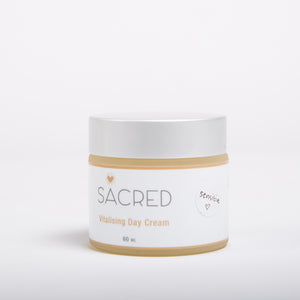 This nourishing blend of organic Shea butter, Coconut oil, Calendula oil and Rose Geranium oil to revitalise, nourish and protect your skin during the day.
Organic Coconut Oil, Shea Butter, Calendula oil, Rose Geranium Oil, Lakshmi Mantra, Rose Quartz, Love. Crafted with the Waning Disseminating Moon invoking nourishment. 
Everything Sacred is nurtured, nourished, supported and connected in Love all ways.