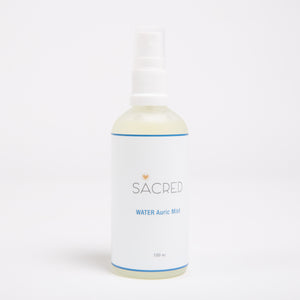 This Devotional Essential Mist is a combination of Summer herbs, flowers, bark, fruit and water. This Refreshing Mist is floral, feminine, watery, soft and is inspired for the cooling of Summer.
A blend of Organic Lavender, Bergamot, Peppermint, Rosewood, Cedarwood and Ylang Ylang Essential oils, pure Australian Spring Water, Lakshmi Mantra, Rose Quartz, Love. Sacred Water Essence Auric Mist is created with the Waxing Gibbous Moon invoking Surrender.
Everything Sacred is nurtured, nourished, supported and connected in Love all ways.